1. From TLU Intranet site, go to

2.Click on

3.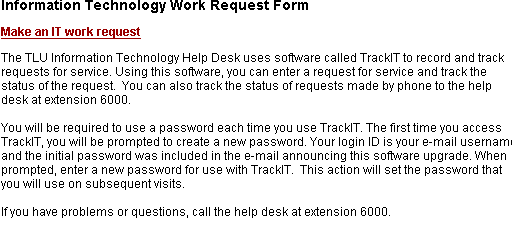 4. Click 'TrackIT' to take you the login screen for TrackIT
<![if !vml]>
<![endif]>

Enter your login name and password to enter the trackIT program. Your user name is the same as your TLU network login and your password is the same as your network login password.
**If your user name and password do not work, call the IS helpdesk (x6000) and they will fix it.**
5. Click 'Work Orders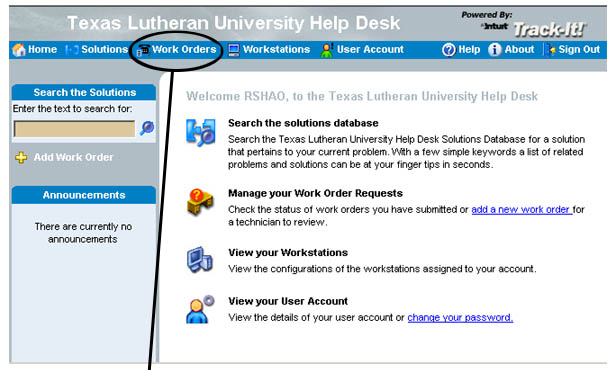 This is the main screen to TrackIT.  Click the 'Work Orders' button to go to the work order placing section.
6. Click Add a New Work Order
This page lets you view work orders that are in progress.  You can add a work order by clicking 'Add a new work order' or you can check the status of your current work order from this screen.
7. Enter Work Order as shown below: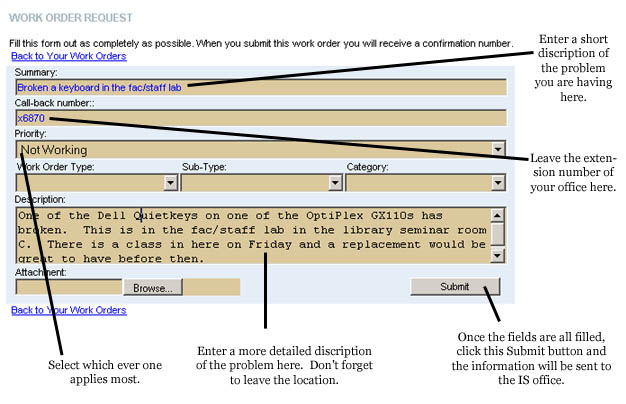 This is the 'Create New Work Order' screen.  You should enter in all the information about the problem you have in this page.  Please enter in all data that you know.  The summary is very important, make it short and to the point.

8. Click OK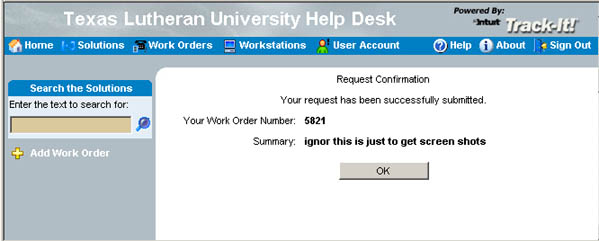 A confirmation page like this will appear once you have submitted the request. Also you will be given the work order number that is unique to this request.
9. More confirmation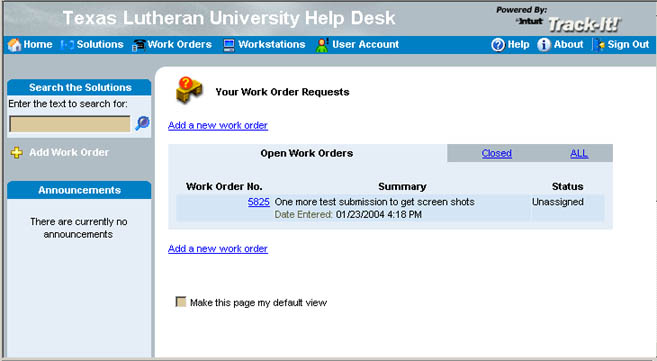 Your new work order will be placed at the top of the list until it is processed.  You can return to this screen to check the status of your work order.
10. Sign Off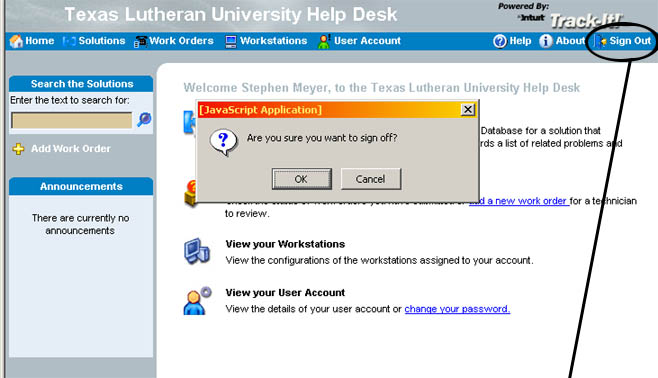 To log out of TrackIT click the ''Sign Out'' button and then click ''OK''.