Manually Posting Grades on Blackboard
1. Go to Control Panel
2. In Assessment category - -Click on Grade Center
3.

4. Enter Column name: Example: Chapter 2 Quiz [Display Name can be the same name]
5. Select category form the pull down menu: Example:

6. Enter possible points (your choice) & display as score( your choice): Example:
<![if !vml]>

<![endif]>

You can change the Display As from the menu.
7.

8.

9.

Click OK
10. Here is an item added to gradebook:
<![if !vml]>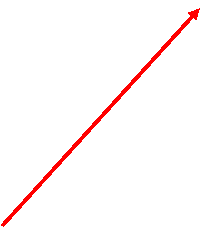 <![endif]>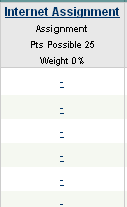 11. Click the link (Internet Assignment) to open
12. Click Item Grade List
<![if !vml]>

<![endif]>

13. Enter Grades Manually
<![if !vml]>
<![endif]>

14. Click Submit

Then

15. See grades posted on Blackboard